Three-Word Poem about Loss
Vamos festival's Review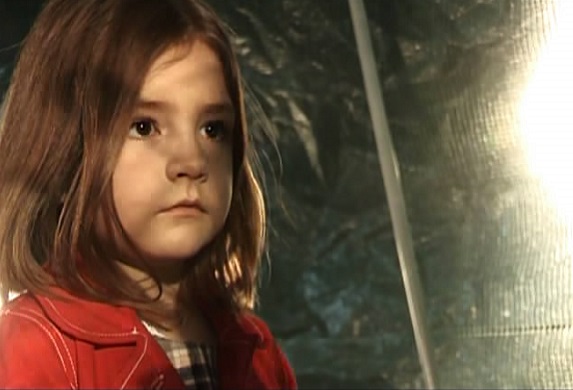 This was the latest offering from Sergio Camacho, a young Spaniard who, since his arrival four years ago, has been causing ripples on the Tyne with his many-sided hyperactivity. How much jouleage can a human being generate? For all along, in amongst everything else, Camacho has been doing the real work of his life: he has been composing music. And writing the lyrics for it. (…) I got to attend the première on 9 June, which was, and sorry if the story seems to get a bit implausible, only the second part of a two-nighter, something which had already been performed the previous night, but in a different form, in a folk-oriented incarnation involving yet another of Camacho's creatures, a group named Luna de Mayo. Having only finite time to follow this vertiginous career, I missed the first and attended the second, the opera Three Word Poem About Loss.
Departure. Insomnia. Oblivion.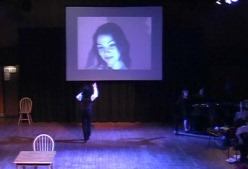 As soon as the show started, the impression was one of taut, serious-minded concentration. No ordinary effort here: Luis Ortega's thoughtful stage direction elicited committed performances from each of the actor-singers, providing an atmosphere of tense introspection throughout. The characters are The Father, embodied in his corporal dimension by dancer Yuvel Soria and in his spiritual persona by baritone Simone Marchesini; the mother, represented as a body by dancer Rosa Stourac McCreedy and as a soul by soprano Teresa Magnowska, and the son, enacted as an adult by Mariano Otheguy and as an infant by Jacob Robson. Presiding over this trinity is The Moon, in the form of countertenor Luis Ortega providing a hauntingly characterised presence. To one side of the minimalist stage was the small orchestra, conducted by guess who. The whole outfit looked right, in size and nature, for the Caedmon Hall auditorium.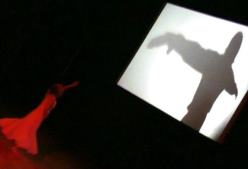 The production rode with surprising ease astride the language divide, thanks to the printed programme, providing every word of the sung text with English translations, thanks also to the compellingly expressive delivery by everyone on stage, and thanks to the distinctive structure where the same story is told twice, from two different perspectives. (…) But the strongest impression I came out with was that of a creative talent ready to produce its best creative results. Camacho has done an impressive job, especially by surrounding himself with a committed team of serious-minded performers and support personnel. If he can focus more of his impressive energies on this project there is no telling how far he can go.
VAMOS festival