Luna de Mayo
Spanish & Latin Folk and Fusion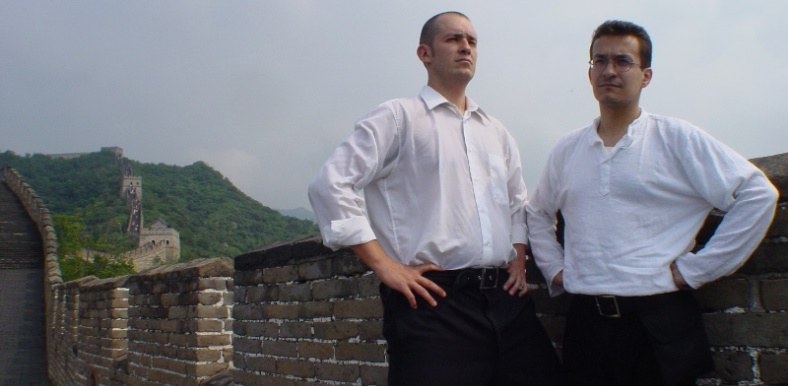 silencio
Luna de Mayo is the expression of two complementary talents onto one single stage; award-wining composer Sergio Camacho and multifaceted all-round musician Mariano Otheguy. They started their musical careers in the folk music arena of Madrid, Spain, sharing the lead of different ensembles with which they settled their reputation as two of the most promising voices of the Spanish and Latin folk scene. In his quest for a point of balance between innovation and tradition, Sergio took one step which would shape his future career; he moved to Newcastle upon Tyne to pursue a PhD degree in composition. This step opened his mind to a totally new world of sounds and musics. The way to tradition was through innovation.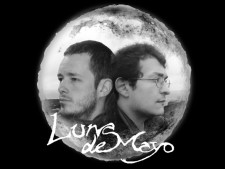 Since then, his music career has started to boost. Settled as one of the most distinctive voices of a new generation of composers, his music has been performed by top artists as the Northern Sinfonia, Tim Garland, from Chick Corea's ensemble, and McFalls Chamber Orchestra, among others. His first opera 'Three Word Poem About Loss', words and music by Sergio Camacho, was premiered at the SAGE Gateshead. The show 'Olvido, a desperate call for oblivion' started the collaboration between Teatro de Nieve production company and Luna de Mayo, and led to the film 'The Equivocal Mirror', directed by Luis Ortega, which was premiered as a stage show, with live music, in their second consecutive sold-out performance at the SAGE Gateshead.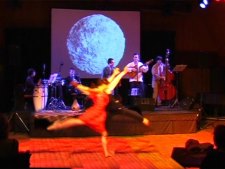 Mariano Otheguy's career was the logical result of a natural talent. His unique voice, and his virtuosity on the Spanish lute opened the doors to some of the best stages around the world in the folk circuit. Japan, Iceland, Ecuador. And then, the North East of England. A phone call from Sergio, a new professional path. Luna de Mayo was born. Since then Luna de Mayo quickly became one of the references of World Music in the North East. In collaboration with UK artists, including violinist Emma Fisk, percussionist Matthew Ross, dancer Yuvel Soria and Newcastle's iconic bass player, the greatly-missed Mick Danby, they developed a sound that combines the warmth and beat of Spanish and Latin-American rhythms with the raw beauty of British folk. Lute, cuatro. With whistle and fiddle. Original material rooted in three different soils. This is innovation. And tradition.
Colour, texture, rhythm, subtlety and passion embroidering notes. Latin Folk, and Fusion. This is Luna de Mayo.
It was said
From Spain, through America, to the UK. And beyond. Luna de Mayo is one of the finest Spanish & Latin Folk and Fusion groups, conveying with their voices the pride of their roots and a sense of future.In their ten year career as folk musicians, Mariano Otheguy and Sergio Camacho have extensively toured around the world with their award winning Spanish ensemble. In their way through more than forty countries, they have compiled hundreds of songs to add to a wide repertoire, which includes tunes of every Spanish speaking country, as well as original material. Now, with the genuine flavour of international folk and jazz performers, they present the very best of Latin and Spanish rhythms with their unique accent.

Cuba, Argentina, Chile, Perú. And Spain. Lute, cuatro, clave and drum. And guitars. This is Luna de Mayo… a world of musics in two voices.
The Crack Magazine