Now, with the genuine flavour of local folk and jazz performers, they present the very best of Latin and Spanish rhythms with their unique accent.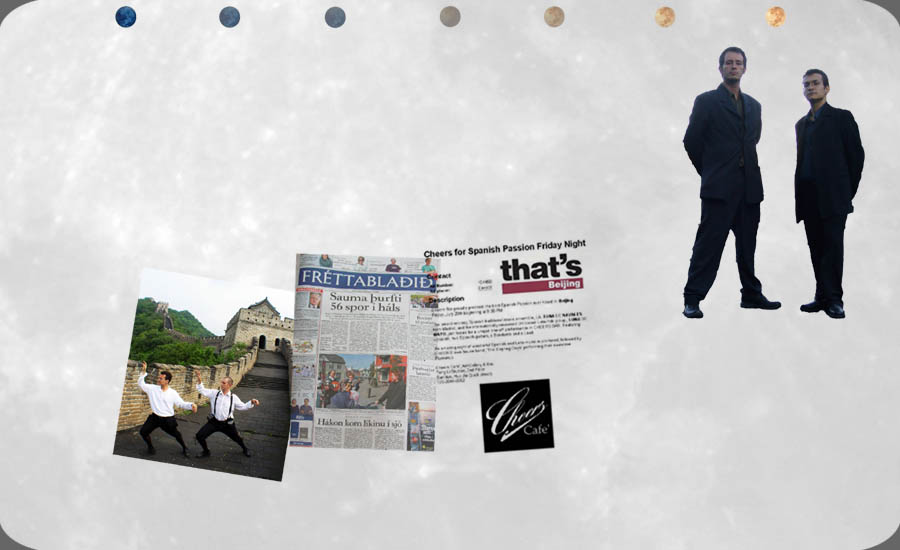 Cuba, Argentina, Chile, Perú. And Spain. Lute, cuatro, clave and drum. And guitars. This is Luna de Mayo…a world of musics in two voices.
From Spain, through America, to the UK. Luna de Mayo is one of the finest World Music groups based in Britain, conveying with their voices the pride of their roots and a sense of future.
In their ten year career as folk musicians, Mariano Otheguy and Sergio Camacho have extensively toured around the world with their award winning Spanish ensemble. In their way through more than forty countries, they have compiled hundreds of songs to add to a wide repertoire, which includes tunes of every Spanish speaking country, as well as original material.